Caring Cairns Chiropractic – You are in good hands
When you meet with any of the team of caring Cairns Chiropractors at Axis Chiropractic, you'll gain the confidence that you are in good hands.  Axis Chiropractic is at the forefront of chiropractic, employing the latest technology to detect the cause of your pain, and using very gentle and specific techniques to adjust your spine and correct your problems.
Axis Chiropractic has a caring family-friendly approach to providing chiropractic care with lasting, drug free relief from pain for patients of all ages.  At Axis Chiropractic Cairns, we listen to our patients and explain every step of the process throughout your consultation.
Introducing our team
---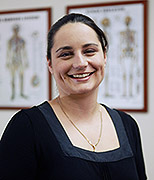 Dr Clare Curtin
BAppSc (Clin) BChiroSc (Hons)

Dr Clare Curtin is the owner / operator of Axis Chiropractic, a business she started in 2005 with a vision to provide superior, personalised chiropractic care. Dr Curtin studied at RMIT in Melbourne, graduating in 2001 with a Bachelor of Applied Science and Bachelor of Chiropractic Science with Honours. Growing up in country New South Wales, Dr Curtin moved to Cairns after graduating. Becoming a Mum in 2009, Dr Curtin realised more than ever the importance of providing drug free pain relief for babies, toddlers and kids. Today she has a keen interest in family health, providing quality chiropractic care for the whole family. A professional chiropractor, small business owner, mother and wife, Clare is an excellent multi-tasker with a passion for life and laughter.
---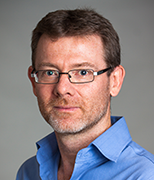 Dr Todd Lizon
B.P.H.E.,D.C (CAN)
A renowned educator, Dr. Todd Lizon is a passionate chiropractor and wellness advocate. He has been a practicing chiropractor since 1999 and holds a degree in Physical and Health Education from the University of Toronto and a Doctorate of Chiropractic from the Canadian Memorial Chiropractic College.  Education is his passion and this has led to the publishing of a book titled The Art of Being Healthy.  In addition, he speaks regularly around the country on chiropractic, holistic health and how to get it back.  He has practiced both in Canada and Australia, loves everything to do with the outdoors and resides in Far North Queensland with his wife and three daughters.
---
The Chiropractors at Axis Chiropractic have undergone demanding training during their university degrees and completed many additional, specialised technique courses.  The University degrees obtained by our Chiropractors focus strongly on anatomy, physiology, pathology, neurology, x-ray analysis, body biomechanics and adjustment techniques.  Our Chiropractors are highly trained professionals, who you can trust.
At Axis Chiropractic we treat people as individuals.  You will see the same person every time you visit, providing continuity of care.  We listen to you, rather than talk at you.  We develop individual treatment plans, working on the cause of the pain to relieve the symptoms, so that you stop suffering from your pain and it does not return just because the pain killers or anti-inflammatories have worn off.
We understand there is always more than one technique to treat a condition.  Our Chiropractors are primary health care providers so you may consult us as your first port of call, with the knowledge that we can diagnose your condition accurately and advise you on the best treatment available (even if that is not specifically chiropractic).  To experience personal chiropractic care, contact Axis Chiropractic today on (07) 4041 7020 or email enquiries@axischiropractic.com.au